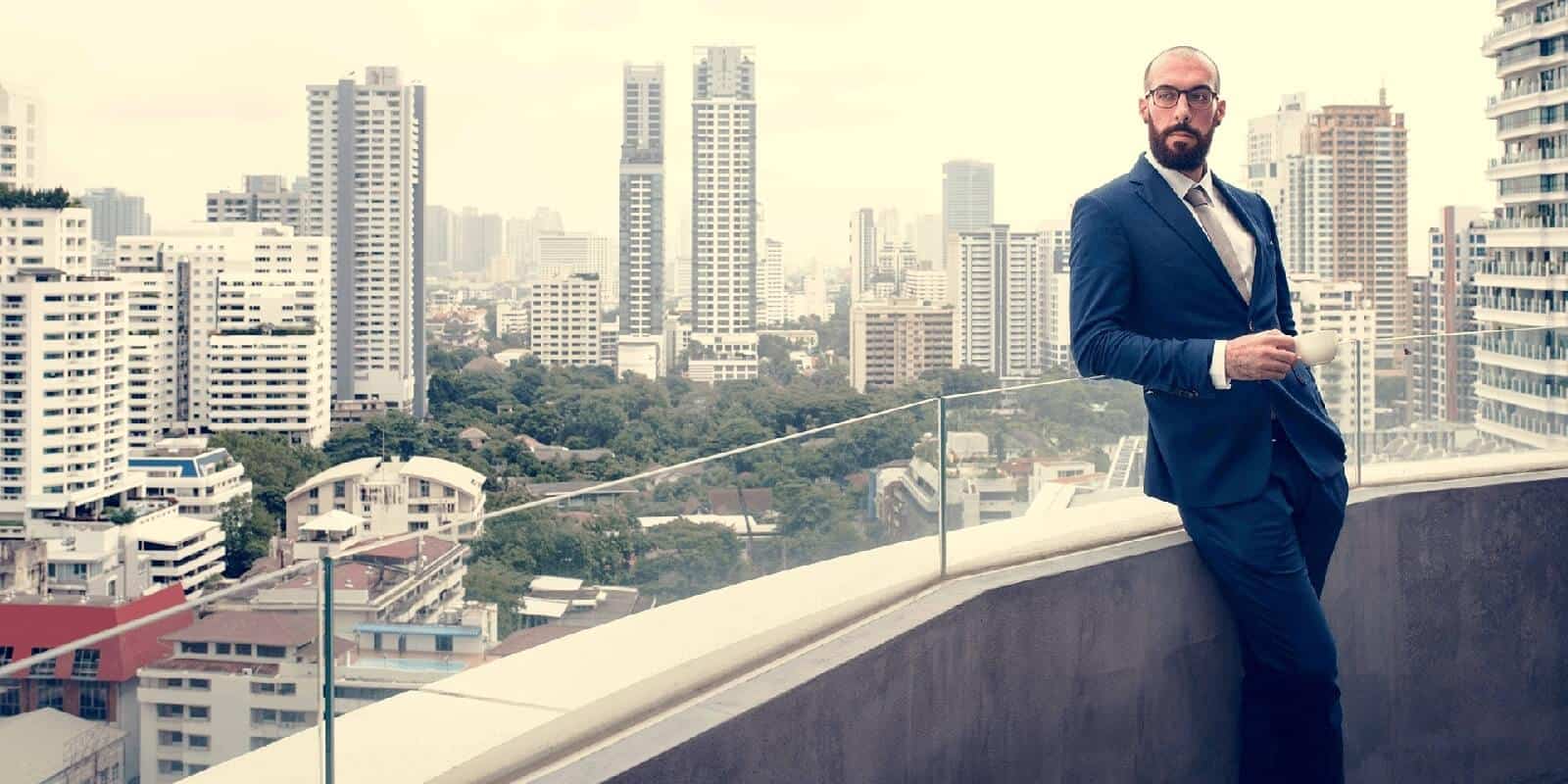 Small Business Grants: Free Money for Your Business
What is a Business Grant?
A grant is financial assistance that is given to a person, business, nonprofit, or corporation from federal, state, county, or local governments, or private businesses or corporations. There are a number of companies, nonprofits, and government agencies providing essentially free money to small business owners in the form of a small business grant. And the best part? Grants do not require repayment of any kind.
6 Private Small Business Grants
The following may not be specific to COVID-19, but any money (especially that doesn't have to be repaid) will be welcome during these difficult times.
FedEx Small Business Grant Contest
Good for: Existing Businesses
Each year since 2013, FedEx has offered $25,000 grants to businesses. The application is only open for a one-month period, so ready your applications for the next open date. You'll need to capture your business's story via video.
National Association for the Self-Employed (NASE) Growth Grants
Good for: Growing Businesses
NASE Growth Grants are offered to NASE members looking to take their business to the next level. NASE grants are worth up to $4,000 and can be used for all types of activities, like purchasing new equipment, hiring help, and creating promotional material.
The StreetShares Foundation Veteran Business Grant
Good for: Veterans
The StreetShares Veteran Small Business Award is open to veterans, active-duty members, or the spouse of a military veteran or active duty member. Applicants can receive up to $15,000 and will be judged based on their business idea, their expected use of funds, product-market fit, team, and the influence the business will have on the veteran or military community.
Nav's "Legitify Your Small Business" Grant
Good for: Existing Businesses
Each quarter, Nav offers a $10,000 small business grant to help them solve a business problem or take their business to the next level.
Caleb Brown Urban Entrepreneur's Community Grant
Good for: Community Businesses
The Caleb Brown Venture Capital and Consulting Project hosts a $1,000 grant aimed at promoting and nurturing young urban entrepreneurs with vision who plan to rebuild local blocks, neighborhoods, and communities "by providing training and jobs to the next generation." The grant is open to startups and young businesses in urban areas. This contest is run every month—submit your application by the 15th to enter.
Halstead Jewelry Grant Award: Good For: Jewelry Startups
Are you a jewelry artist? If so, submit your portfolio and business plan to Halstead for its annual jewelry grant award of $7,500. In addition to funds, Halstead aims to help jewelry artists develop their business, fine-tune their plans, and hit their goals.
9 Federal Small Business Grants
The Federal government, too, offers grants to support small businesses.
Small Business Innovation Research Program
Good For: Technology Companies
The federal research SBIR grant program is for entrepreneurs focused on innovations in technology that have the potential for commercialization. You can check its funding opportunities here. Focus areas from the past include clean and safe water, homeland security, land revitalization, green construction, advancement of health care, and more.
Small Business Technology Transfer Program
Good For: Energy-Focused Businesses
The STTR program aims to expand funding for innovative research and development leveraging existing technology. What makes this program unique from the SBIR program is that small businesses get the opportunity to formally collaborate with research institutions throughout the program. Each agency sets its own guidelines — check here for open STTR grants.
Department of Defense Grants
Good For: R&D Companies
The DoD offers grants to small businesses through the STTR program and a number of other initiatives, like the Defense Enterprise Science Initiative. The Office of Naval Research, the Air Force Office, and the U.S. Army Research Institute are all looking for research and development of technology that will help them reach their goals.
Department of Energy Grants
Good For: Innovative Technology Companies
The DOE offers grants through the SBIR and STTR programs for innovative research and development leveraging technology developed by a university or a DOE National Lab. Check here for its current grant openings.
National Institute of Health (NIH) Grants
Good For: Biomedical Businesses
NIH is a federal agency within the Department of Health and Human Services (HHS). It offers business grants to small businesses developing and researching biomedical technology. It is currently funding opportunities related to COVID-19 research.
Department of Justice Grants
Good For: Public Safety Projects
The DOJ allocates grant funding to projects that support law enforcement, public safety activities, programs to improve the criminal justice system, and more. Here's an overview of the agencies within the DOJ that provide grants.
Department of the Interior Grants
Good For: A Variety of Businesses
The DOI offers small business grants through several departments, including the U.S. Fish and Wildlife Services, Indian Affairs, National Park Service, and Native American Graves Protection and Repatriation Act. Find other DOI grant opportunities on Grants.gov.
USDA Rural Development Business Grants
Good For: Small Rural Businesses
The Department of Agriculture offers both loans and grants to support businesses in rural areas to create quality jobs. It funds community projects such as the development of housing, community facilities, and other services.
National Institute of Food and Agriculture (NIFA) Grants
Good For: Agriculture & Food Nonprofits
The NIFA is a federal agency within the USDA with a focus on leadership and funding programs. It offers grants throughout the year, which come with support and guidance. Be mindful that many of its grants are offered to nonprofits or larger businesses.
Small Business Grants Specifically for Women
While grants offered by private companies and grants for startups are available to a broader range of business owners, there are also grants specifically for women-owned businesses. You can find resources and information at women's business centers, but here are two business grants for women to start with.
The Amber Grant Program
Good For: Planning Stage Businesses
The Amber Grant is a $10,000 cash grant awarded to qualifying female entrepreneurs each month. At the end of the year, monthly grant recipients will have the opportunity to win an additional $25,000 grant.
Boston Women's Fund
The Boston Women's Fund provides seed money, program support, and operational funding for women-led grassroots community efforts. Find its grant programs here.
How to Find a Grant for a Small Business
A quick Google search will pull up millions of results for business grants. So many possibilities are out there that it can seem impossible to narrow down the prospects. But there are a few resources that can not only help you find the right grants for your business, but even assist in the application process, and help you identify grant opportunities that can't be missed.
Grants.gov
Free money from the government — who wouldn't want a piece of that? Grants.gov is the federal government agency's landing page for all federal government grants across agencies. It's a great resource for finding grant opportunities, but small businesses may be disappointed to find that many of the grants are closed to them.
The site includes grants for school systems, local governments, individuals, and nonprofits as well, so you have to sift through to find ones that are the right fit for you. Also, the federal grants available to small businesses have specific requirements when it comes to business size. (You can read more about how the federal government determines which businesses qualify as "small" businesses in this article.)
If it seems like receiving a business grant, specifically a government-funded one, is tricky, that's because it can be. Here are some general guidelines and requirements that the federal government uses to determine business grant eligibility requirements:
Grants are not provided for starting a business.
Grant money is not made available for a business to pay off debt or to cover operating expenses.
State and local grants that are provided by the federal government may be awarded to organizations that assist with economic development.
GrantWatch
GrantWatch is another database of grants of every kind, though it's a subscription-based service you will need to pay for. The site has a wide variety of grants offered by federal, state, and local governments, as well as foundations and corporations. The site is constantly being updated, and grants that have closed are archived.
You can filter the more than 25,000 grants by category to narrow down the ones targeting small businesses like yours.
Small Business Development Centers
Once you've exhausted your searches for grants from federal agencies, the next stop on your list should be local and state business grants. You may be able to hit paydirt and find some of these on your own, but there's a free, local resource that may help.
Small Business Development Centers are a business owner's best friend. Local, regional, state, and national offices mentor small business owners and help them understand business financing options, craft marketing strategies, and connect to other local business owners (and much more — these guys do it all).
One thing they can help with is navigating the grant process. Very few people have as much visibility as SBDC advisors do on the local business grant scene. It's the one appointment you can't afford not to make when searching for small business grants.
SCORE.org
SCORE is a nonprofit organization backed by the Small Business Administration that promotes free tools and mentorship for American small business owners. Like SBDCs, SCORE is a free resource for entrepreneurs looking for help or expertise and they have many local experts that you can connect with. A SCORE mentor may help you identify local grant opportunities, or review your pitch to help you make it as compelling as possible.